Not that I'm biased, :) but I think I have the cutest little nephews ever... And here is one of them, our newest little one we love him to death. Isn't he the cutest? Please vote for him.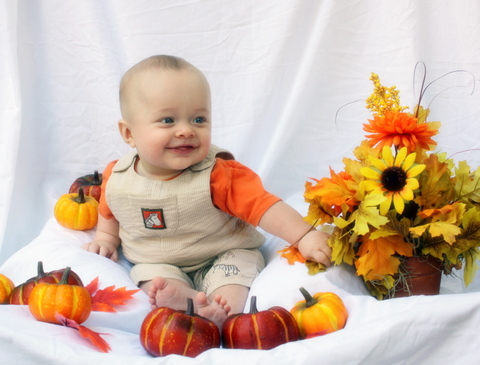 The contest is being run by a
local radio station
(Tampa, FL) and they explicitly encourage people who enter their kids into the contest to contact as many people as possible to vote for their kid. It will just take a second, but
we'd appreciate it if you'd go vote for Toren by clicking here
.
You just have to scroll down to Toren's picture, select it, then type in your email address. Then you'll be sent an email to confirm that your email is legitimate, click on the link, and you're done. (FYI, the polls close Tuesday – so vote right away!)
Thanks isn't he the CUTEST!!! I sure think so!